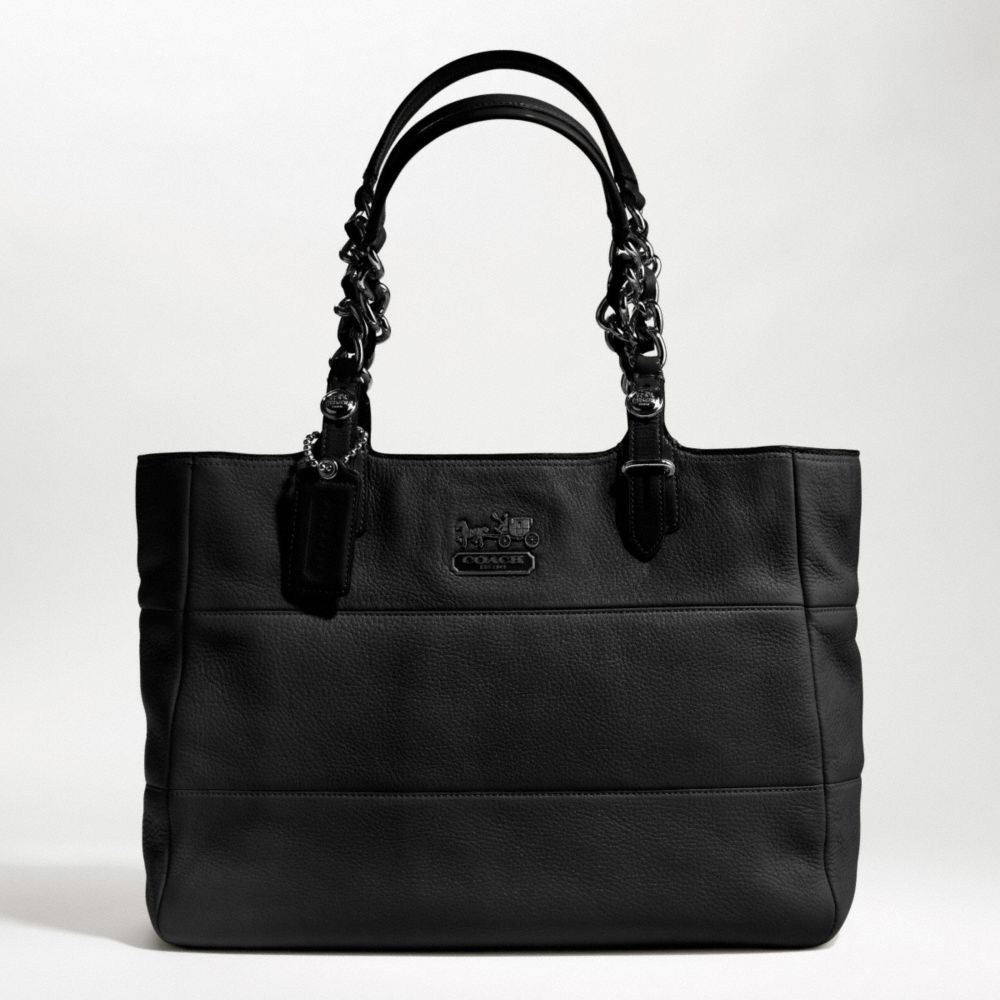 Most of the time,
Coach
handbags aren't my style. It's not as if I despise seeing a Coach handbag on anyone else--I just wouldn't feel myself carrying one myself. I like a structured handbag with clean lines, a small logo if any, and not a whole lot of frills. That's just how I roll.
I'm pleasantly surprised by the new Coach
Tribeca collection
. I would actually carry the tote at left. You probably can't tell from the small picture, but this tote is made of soft pebbled leather--my favorite material for a handbag.
For me, part of knowing my own style is knowing what I like and why, regardless of what I can afford at the moment. There are so many choices in buying apparel in any price range, and there's no reason to settle for something that I don't love, just because I'm not made of money.
On the Coach facebook page
, you can print out a coupon and bring it in to any Coach store for a free pencil tin with a handful of colorful pencils in it.